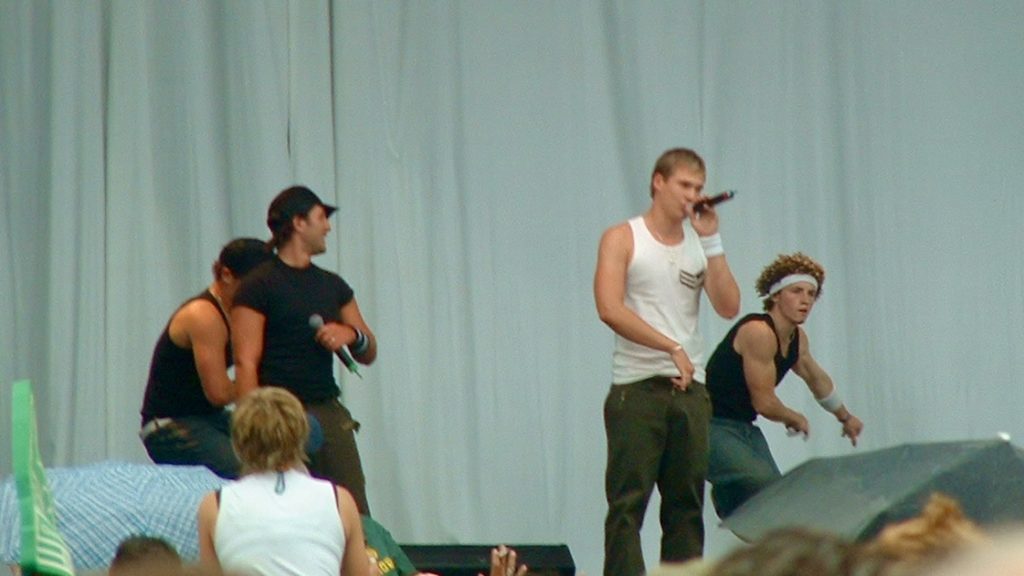 Well despite the weather and the somewhat officious woman searching by bag on entry, this year's Pride in the Park in Hyde Park was fabulous – the best I have been to (probably ever – although my first Pride on Clapham Common was pretty cool too).
After breakfast at a friend's house, PY and I headed down to Embankment for the parade. This is the first time I've ever marched with the crowd and it was brilliant – the only downside of actually taking part is that you do not get to see it all. In a bid to overcome this, we ran ahead and watched part of the parade (including the fabulous OutEverywhere bus) and then joined in at some point (for a great deal of the time we marched near a float that Josh from a previous Big Brother was prancing about on). The atmosphere was superb and the crowds watching were huge. Coming up to Piccadilly Circus was just a mass of people – it was quite exciting really.
Then we made the park. We made our way to the main stage and seeing Liberty X (who were surprisingly good), Ulta Nate (who sang a whole stack of songs that I was familiar with) and Blue (who were also very good). Later in the day we caught Tom Robinson and Jimmy Sommerville (this after standing on the sidelines singing along to Bananarama – but as nobody has a picture of that I will deny it at a later date).
At some point in the afternoon – just after it started to rain – we had a wander around the market stalls (which seemed more varied than other times) and had a poke in some of the dance tents (although it's not really my thing). By late afternoon, the rain was pouring but spirits were not dampened (and. luckily, for most of the afternoon the ground in Hyde Park held up).
It was an exhausting day but it was worth it and it was great to be with a bunch of other homos just having a good time. There will be some pictures in the gallery, eventually.
UPDATE: Other sites:
On this day…