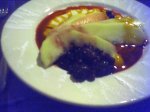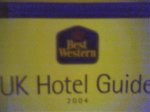 Rome is supposed to be a very beautiful city. On Wednesday night I left London for Stansted where I grabbed a few hours sleep and some food in a hotel before heading to the airport for the 7am flight. Arriving at Rome Ciampino airport means a bus trip to somewhere central and a taxi to the office where I was to spend the next two days.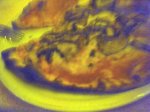 Thursday night I managed to wander around the suburb I was staying in and found a nice local restaurant who cooked the most fantastic pizza. Then it was back to the hotel to catch up on some of the sleep I missed before heading back to the offices for another day's work and then a metro ride to the bus station to take me back to the airport.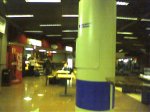 And so, yet again, I got to see nothing of one of the world's most fantastic cities. I really must learn.
On this day…